Update 7-5-17: Half scale Studio model by Steve Carricato.
Steve continues accurizing the Galactica, what a Beauty :)






Build By Steve Carricato:
WIP Updated Photos of more Detail, what an awesome Job!! 4-26-17
It's looking more and more like the original :)
The first photos of this build start from the bottom of the page.




Updated Photos of more Detail :) 4-3-17







Updated Video and Photos 3-30-17
W.I.P by Steve Carricato. He is adding Fiber optics and more detail to the model :)


Video






Updated photos of landing bay 2-8-17
Steve is working on the landing bays, take note of and compare
his decal installment with the tv show original, AWESOME!!





Updated Video 12-12-16
W.I.P by Steve Carricato. Testing sound kit from Starling Technologies.
The Light and sound kit that Steve is installing has continuously
running engine sounds along with engine lighting, and turrets
firing with lights and sounds.


Model builder Steve Carricato of Colorado is starting a
build of the Studio scale Battlestar Galactica, from the
1970's TV series. He'll be lighting it up :)
We will be following his W.I.P and update the page.

Take a look at the photos Steve has shared with us.
She is enormous!!.

Contact: Steve Carricato of Spacecraft Creation Models
carrisj63@gmail. com for a commission Build.
If you've been following Steve's work, then you know he's exceptionally talented.


Updated 11-27-16





Updated 11-18-16






Updated Photos 11-07-16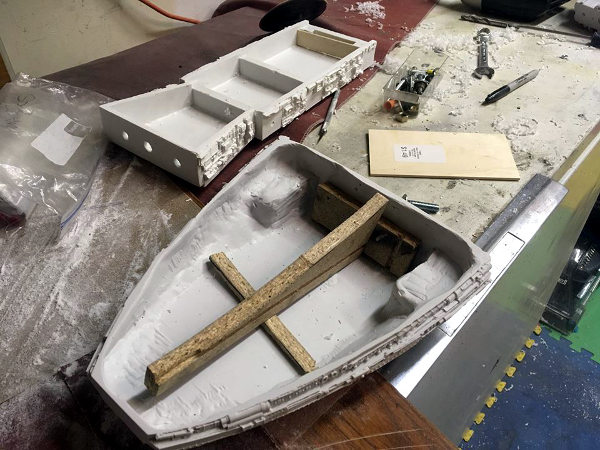 Added 3-01-16